I'm sure every responsible traveler have already teken notice of Curacao. What place could be better to visit than a entirely new country....2011 was the first year of Curacao as fully autonomous nation. As you may guess Curacao will take advantage of its spirited history, astonishing architecture and of course its unsurpassed and irresistible charm. In Curacao you will find wonderfully shaped beaches, azure waters, coral reef with an amazing marine life. This are only few of the reasons why Curacao is one of the Caribbean's Top Travel Destinations.
Most of Curacao is listed in The world's Heritage list of the Unesco.
Piscadera Bay, Curacao
source:http://www.beachwallpaper.info
Curacao Island
source:http://valetourism.net
In the past Curacao island has been overlooked of all the European settlers, as it did not contain any gold. In the early years of its settlement it received more attention mostly because of the slave trade that was taking place. The Island of Curacao had changed possession between the British, the French and the Dutch in the past 200 years. Nowadays, Curacao is best known for the beauty it's radiating.
Places to see and things to do:
Apart from the wonderfully spectacular beaches, you can also experience Deep Sea Fishing / 5 hours, with professional yacht, rods and bait to the "turbulent seas" where you can fish tuna, dorado,barracuda, marlin, sailfish and wahoo. You also should definitely go for a stroll in the capital Willemstad.
Curacao Underwater Marine Park, Christoffel National Park are very interesting and can be visited.
There are also some tours you can take advantage of:
-Two Beaches Tour with Snorkelling / 4 hours/. It will take you to the west side of the island, two of the most beautiful beaches will be visited, you will be able to swim, snorkell and relax.
-Island Tour East
-Island Tour West
-Kayak Tour Spanisch Water
-The Curacao Jewish Heritage Tour

And yet - that's not all - here is situated a Dolphin Academy. Visiting it, you can have the change to meet dolphins face to face.
Sailing and Boating are very popular.
Horsebach Riding - guided tours are offered, ranging from an hour to a whole-day tour. They are also convenient for unexperienced and even children who are more than six years old.
Jeep safari - lets you familiazrize with the coutryside of the island. Many mansions, caves, flamingos, spectacular beaches, huge areas of cactus will be revealed for you.

Scuba Diving - the Island is surrounded by reefs, they are like gardens. Inhabited by many tropical and bright colourful fish they should be seen.
Diving Curacao
source:http://www.le-caribbean-islands.com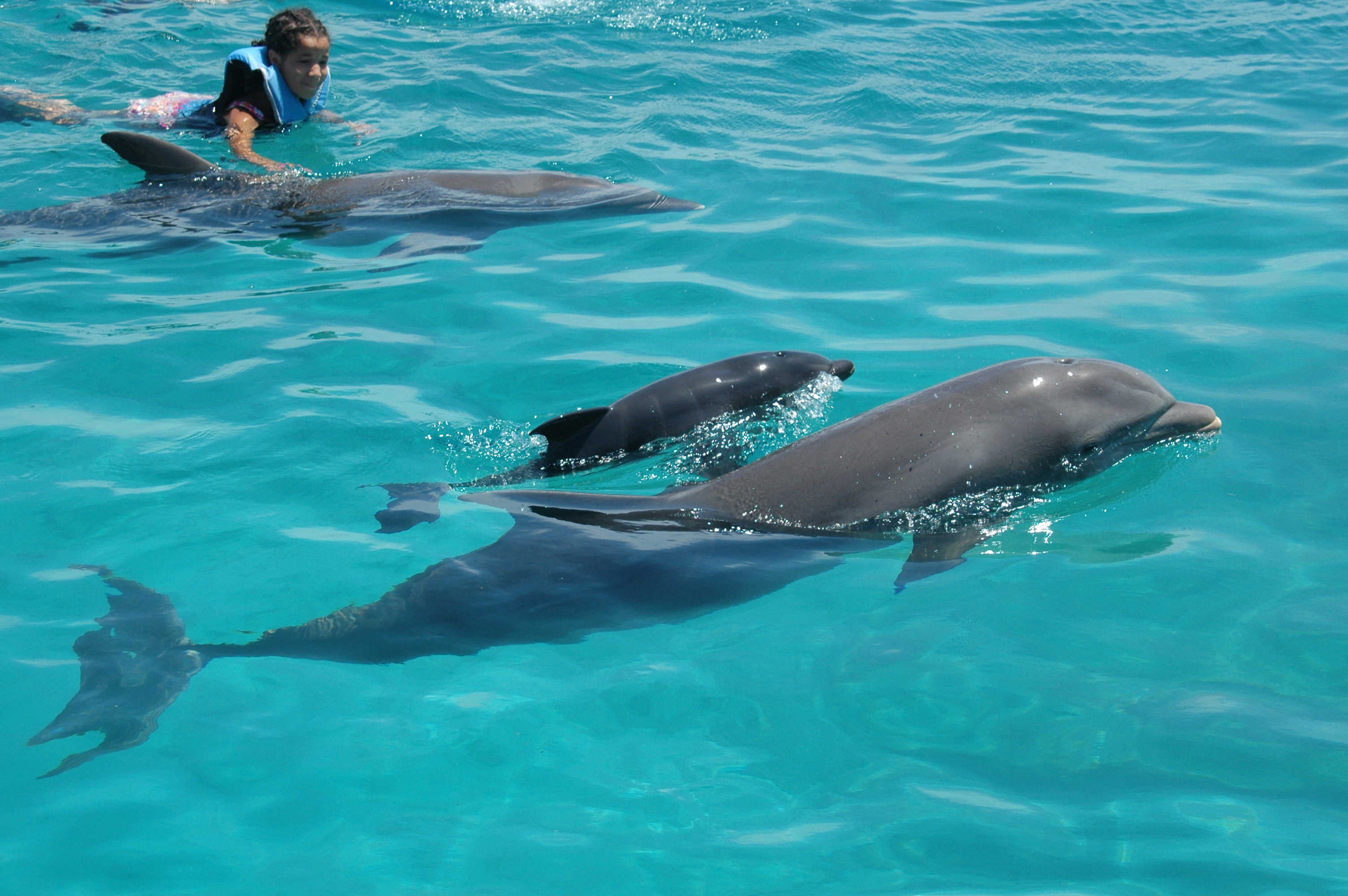 Curacao Island
source: http://dxing.at-communication.com
It is also said that Curacao is for partying, duty- free shopping, casinos and as we already said the Capital of Willemstad, which is beautifully restored so as to keep the 300-years-old Dutch colonial miagnificence.
Klein Curacao
source:http://www.flickriver.com